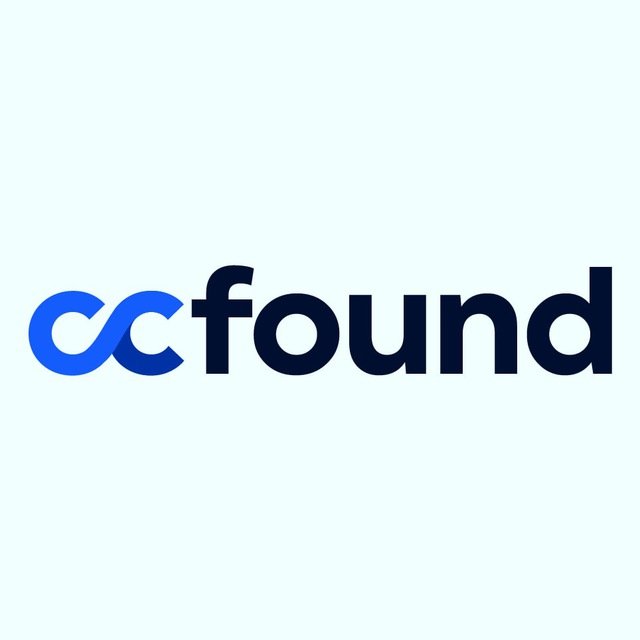 INTRODUCTION
ccFound is the pioneer global wisdom marketplace. It was established to assist knowledge providers and seekers to interact easily. The management will provide adequate tools and an enabling environment for information providers to develop and showcase their products through webinars, courses, publications etc, and also provide a marketplace to help them monetize such talents.
The world has passed through the stages of information and knowledge skills acquisition, this is the era of showing the wisdom acquired from such information and knowledge. It entails knowing what to do and where and when to do it in order to have a competing edge.
The Internet is presently easily accessed by the world users because of the innovations on it. Nevertheless, the information obtained from searches on the Internet fails to satisfy the purposes of seeking such information, thereby forcing the user to spend more time searching for proper information results.
ccFound is created to impact wisdom on its users through proper advice, unlike other internet apps like google, which will only give information. It translates questions and answers into various languages of the world, allowing people across different countries and languages to share wisdom in the community, and rewarding users with great contributions in knowledge translation and reputable points.
The community is decentralised with DAO mechanisms, allowing users to contribute in the community decisions through voting exercises by the users, although the developers of the platform have greater rights to vote.
ccFound community is managed by a crypto zealous and experienced team. It has various sections that work together in the management process. Such include Management and Admin, Marketing and Communication, Legal Department, IT Product and Development, Back-office, Partners, advisors and support.
ABOUT CC COIN
CC token is the native token of ccFound community. It is an ERC-20 token built on Binance Smart Chain. The team will issue 2,000,000,000 CC tokens to the community and reserves the right to issue more tokens if the need arises, with the agreement of the community. They will also install measures to ensure the control of the availability of the tokens.
The CC tokens can be distributed as follows:
ICO-50%
Private sale-14.5%
Sponsors-20%
Retained CC-15.5%
Buyers of CC tokens must meet certain conditions set by the community, including KYC completion. KYC is not compulsory for EU tax resident investors who want to buy Found coin up to EUR1000. Above EUR 1,000 the KYC is required. Non-EU customers and legal entities are required to undergo procedure, regardless of the amount to purchase.
Forms for the purchase of the tokens can be accessed at https://shop.ccfound.com
CC tokens will be used in all transactions in the community. Users can sell information products in the community and realize CC tokens. The proceeds can be shared as follows:
80% will be paid to the author of the product. The remaining 20% will be retained in the community and applied as follows:
50% will be used to holders of CC tokens.
40% will be kept in the development treasury for future development.
10% will be burned to limit the availability of the tokens
MAIN ASSUMPTIONS OF CCFOUND
Applicable Law
The Found coin should not be regarded as a financial instrument that can be traded in any local securities or stock markets. Its document was made according to the provisions of public laws.
Liability
The ccFound community is responsible for the authenticity and validity of every information provided in its document as at the time of its preparation.
Nature of document
The Found document is aimed at presenting useful information about the operations and products of the community. The team has put every necessary effort to ensure that investors are availed of every information needed to invest in the Found coin, and therefore the Found community reserves legal rights against any risks involved in its users' investments.
Note that the information on the company documents is not an invitation or advice for investment, rather it is for information purposes to the users.
BUSINESS MODEL
ccFound is an online platform designed to establish the greatest online multiple language database, it automatically updates its knowledge to the satisfaction of its users. It provides information to its users naturally through Questions and Answers.
The initial focus of Found community will be on cryptocurrency where it will have access to numerous users which will help to grow its database. Many questions about cryptocurrencies will be entertained and reasonable answers given to improve the knowledge of the users.
After the cryptocurrency section, they will establish the Polish and English market, and subsequently, new languages and other projects will be established to enhance its dominance of the Internet.
Thereafter, ccFound will establish platforms about various topics like science, relationships and health. The path to follow will be determined by the holders of Found coin who have regulatory powers in the community.
ccFound community will incorporate people from across the globe who wish to obtain, share and consult wisdom and knowledge with great experts, thereby monetizing their knowledge. This is quite unlike other platforms that don't allow its users to earn money on their portals.
ccFound is an avenue for investors, traders, analysts, journalists, engineers, programmers and beginners to exchange knowledge.
FEATURES OF CCFOUND
ccFound offers the following features:
Creation of avenues for exchange of knowledge and experience.
Provision of tools, conducive environment and agreed assistant for development.
Selection of the best teachers to offer workshops, educational courses, consultations, webinars, publications, conferences etc.
Assisting trained specialists in securing good jobs and the employers in getting good employees.
The community will establish other products in order to attract more investments and expansion of the community.
An institution will be established in the community to limit spams, fraud and unnecessary. A Decentralised Autonomous Organization will be established to delegate power to the people.
The ecosystem will be moderated to allow users to obtain permission by showing serious commitment in the growth of the community.
There will be established smart contracts on exchanges and burning of Found tokens in order to protect its value.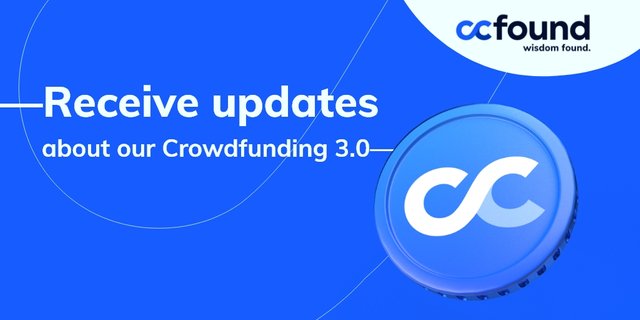 KNOWLEDGE ACCUMULATION
ccFound has conducted research on information accumulated in various platforms such as Internet forums, Wikipedia, Yahoo, Quora, Stock Exchange, YouTube and Facebook. The result of these research can be implemented in ccFound as follows:
Avoiding duplication of questions to keep the platform orderly.
Sorting and arranging recent questions that have high votes from beginner to advanced categories. This helps the reader to go through the education process on any chosen topic. It also enables the platform to develop a self-updating knowledge base and Wikipedia.
It helps in the combination of similar questions with answers, thereby limiting factors in building a great knowledge base.
Compensation of users with reputable ideas.
Maintenance of order by accepting reporting and examining contents alongside a 4-tier judicial system.
Browser notifications in the form of push messages.
Development of Mobile applications.
Auto machine-learning language transactions with user moderation for quality and accurate transactions.
Monetization of knowledge through an internal information marketplace.
ROADMAP
The sets of the activities involved in the establishment of ccFound community are as follows:
DISCLAIMER
Users must agree to be conversant with the risks involved in dealing on cryptocurrencies. Therefore, they are advised to consult legal and financial experts for professional advice and direction. The contents of ccFound white paper and website are for information purposes, and not advice or investment invitation. There are some risks involved in the establishment of ccFound platform that might affect its users and cause some losses. Such risks include:
Operational risks
This may be caused by system failure/hacking or human errors. Management will conduct frequent checks on the system in order to avoid such errors and attacks
Liquidity risks
Management may fail to meet its contractual agreement, based on poor provision of services. This may result in various business risks and affect the liquidity of the company.
Changes in task and legal environment
Changes in tax laws and court regulations may have negative effects on the business activities of the community.
Blockchain technology related risks
The blockchain technology may be exposed to various technical challenges which may affect the operations of the platform.
Cryptocurrencies exchange rate changes
Investors should note that the prices of cryptocurrencies are influenced by various economic and technical factors. Thus, it fluctuates frequently.
Wallet and private key risks
Participants in ccFound transactions should keep their wallet private keys safe and never disclose it to anyone no matter the circumstances.
Fluctuations in ordinary currencies
Investors who purchase Found coins with local currencies through National banks stand the chance of facing negative exchange fluctuations resulting from economic and political factors in the country.
Low return of expectations
Investors may experience low returns from their expected returns.
The ccFound community will not be liable for any loss resulting from these risks.
SUMMARY
ccFound platform is designed to become a global self-updating knowledge base. It intends to solve information issues in a natural method. ccFound has set mechanisms that will assist and encourage its users to develop information materials and also help them to showcase and monetise those materials. It will bring tremendous unprecedented growth in the cryptosystem and help the global community to get more wisdom through great information knowledge.
PROJECT LINKS: https://t.me/ccfchat
https://shop.ccfound.com/
https://www.linkedin.com/company/ccfound/
https://twitter.com/ccfound2
https://shop.ccfound.com/media/other/EN/ccFOUND-whitepaper-EN.pdf
https://www.facebook.com/ccFOUND1/
http://youtube.com/channel/UCeUWDOf5QLZnVr3C-lM4WKA
Author
Bitcointalk username: injhagi
Bitcointalk profile:
https://bitcointalk.org/index.php?action=profile;u=2622047;sa=summary
BSC wallet address: