SINCE you are reading this, it means you are a crypto enthusaust and investor that are thoroughly reading some of projects goals and mission and how they will succeed. Do you participate in staking? if so, as an investor, you do really care about the projects future and its APY%. But what if i tell you that there is one project that brings next generation financial product for crypto lovers?
INTRODUCING : PERSISTENCE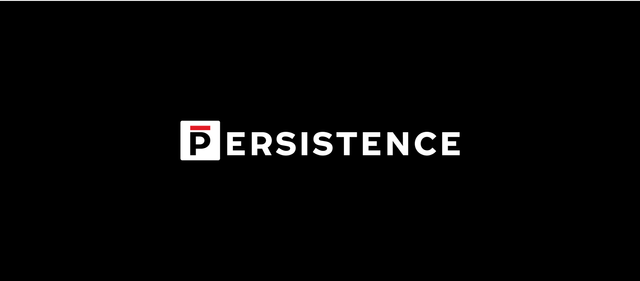 persistence.one
Persistence.one is Building an ecosystem of financial products to serve institutional and crypto-native users. It has different products that we will discuss later. Persisrence idea was built during the early months of 2019, and surprisingly it has exceeded the expectation. If we take a peak on its community in telegram it reacehd over 18k people are interested in persistence project. Ive included this because it will value the trust of its users and a beleif of their investors. Persistence one owned a blockchain, one of the most interesting feauture of projects. Well, it has diffirent features including staking, validation, NFT, since its a blockchain project it has 'Explorer'. And now we will discuss some of its feature and talk about why persistence is the future.
**THE FUTURE OF FINANCIAL PRODUCT **
YES! you read it right, some of banks offers their financial product such as :make a financial investment (for example, a share); borrow money (for example, credit cards, loans or bonds); or save money (for example, term deposits). Mostly Financial products are issued by banks, financial institutions, governments or companies. But this blockchain project offers more financial products compared to the said firms.
Since it's a blockchain it issued its own coin named, XPRT. It has different role on its ecosystem in Presistence because it will act as a "work token". For example, it can be traded already in some major exchanges like AscendEX (formerly BitMax) and currently is in a good buy opportunity. Staking is also part of its usecase of the coin. Saving is like staking, while you save you earn while waiting. Imagine saving your moeny in banks will earn money through the years and days, but it is possible only in persistence. Governance, is one of the useful key to hold the XPRT because XPRT holders will be able to take part in protocol governance by issuing proposals and voting on various factors which will impact the broader Persistence ecosystem. Inshort, you are a stakeholder.
Their fucos are :
Decentralized Finance (DeFi)
Non-Fungible Tokens (NFTs)
Proof-of-Stake (PoS)
Take a look the picture below how persistence.one works and some its main products.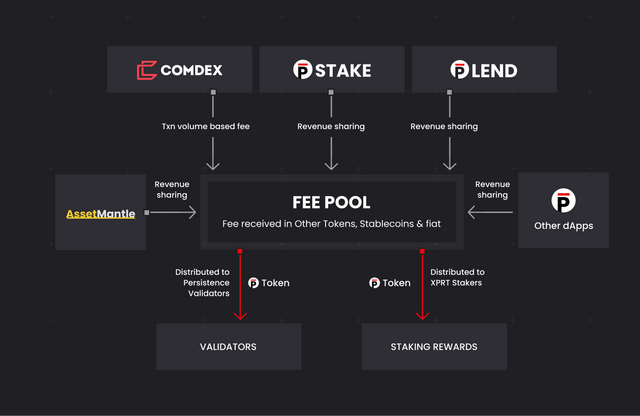 Persistence is also currently building some of its main product and it will be available soon. These are Asset Mantle and pLend. Asset Mantle is Framework for NFT marketplaces which will allow and bring NFT in a real world usecase, it will support different types of artists around the world. pLend is a stablecoin lending platform backed by real-world assets and it will connect to the other product which is the Comdex that is already launched. Aside from Comdex, they already launched pStake and AUDIT.one. You can read their main feature here including the usecase of utility coin -> Click Here
So overall, im confidently that this project which is Persistence one will be the next generation of financial product!
You can follow their social media accounts and be updated here :
Website – https://persistence.one/
Twitter – https://twitter.com/PersistenceOne
Telegram – https://t.me/PersistenceOneChat
Discord – https://discord.com/invite/SaBKpjbnhH
Reddit – https://www.reddit.com/r/PersistenceOne/
Youtube – https://www.youtube.com/channel/UC5wqI1ZRdkCjWWVOCQdhxLQ/featured
Medium – https://medium.com/persistence-blog
Linkidin – https://www.linkedin.com/company/persistenceone/
Author
Bitcointalk usernamw: injhagi
bitcointalk profile:
https://bitcointalk.org/index.php?action=profile;u=2622047;sa=summary
Wallet address:
persistence1ckp39km6e6km0sap8qpsulnzp2qrmrs2cr3epg